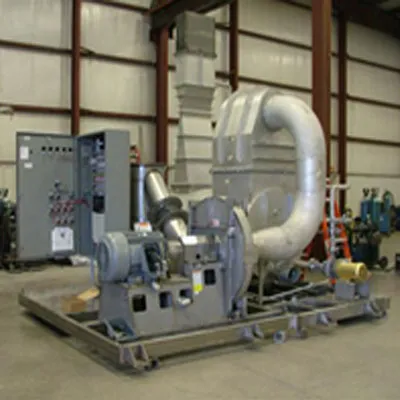 Entec Industrial Furnaces Pvt. Ltd since the year of its inception, known as Wet Scrubber Type Air Pollution Control System manufacturers, suppliers and exporters of India. We offer a wide range of air pollution control system in all over the globe at a competitive market price. It is a must for the chemical and processing industries and here it work as a protected shield of the environment.

Its unique centralized chimney ensures the proper and safe emission of waste and pollutant gasses from the system. We utilize all the latest technologies and best raw material while manufacturing it, so, that it fulfill all the demand of the market and our customers as well. Apart from this, it is very easy to install and work in an efficient manner to provide better results.


The offered Air Pollution Control System is available in the universal market at an economical cost. We ensure to deliver it at your doorstep within a promised time period. We also commit that you will never disappoint from any of our range. To get in touch with us send enquiries.
Features Of Wet Scrubber Type Air Pollution Control System
It can easily handle flammable dust with little risk
Gas absorption in a single unit
Advanced technology
Eco-friendly in nature
Biodegradable
Neutralized